Choose your material, color, and size; then
buy your hat. Next, we customize even more!
If you know what you want, simply click below to purchase your custom hat by selecting your material, size, and color. If you need to learn more, view below all the choices. We are always available for consultations if you need help deciding what you want!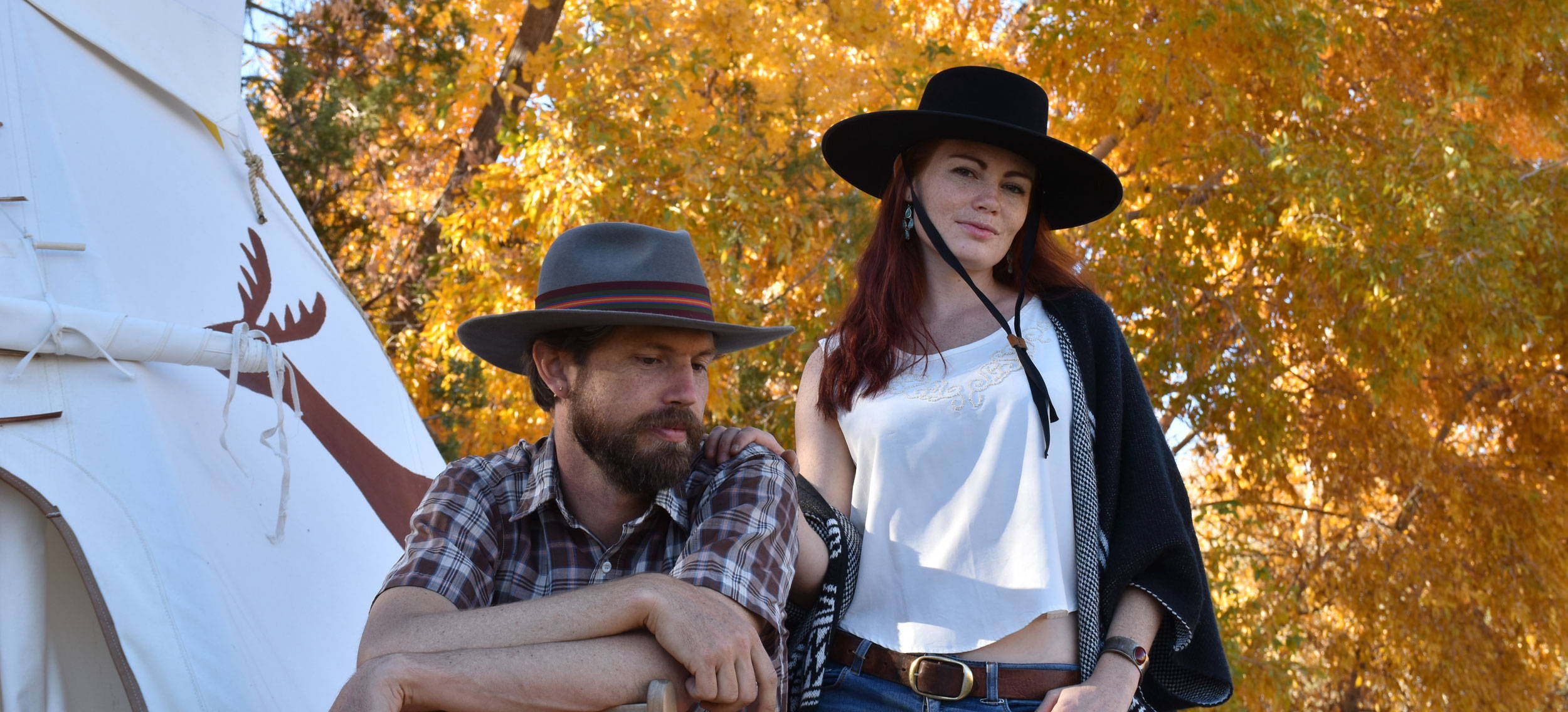 Design Your Custom Western Hat

There are so many details to consider when you're designing your custom hat. Whether it is a Western Hat or a Fedora Hat, you are looking at color, crown style, and brim when desiging.

Questions we always start with are: Where will you wear your hat? Hiking, at concerts, out at night, in the country, in the city, on the beach, in the snow, working?
When thinking about what can be customized, you choose material, color, crown shape, brim length, brim shape, and the trim. Add special character like upgrade bands, feathers, distressing or branding to customize it even further.

True West Hats are Made with The Finest Available Materials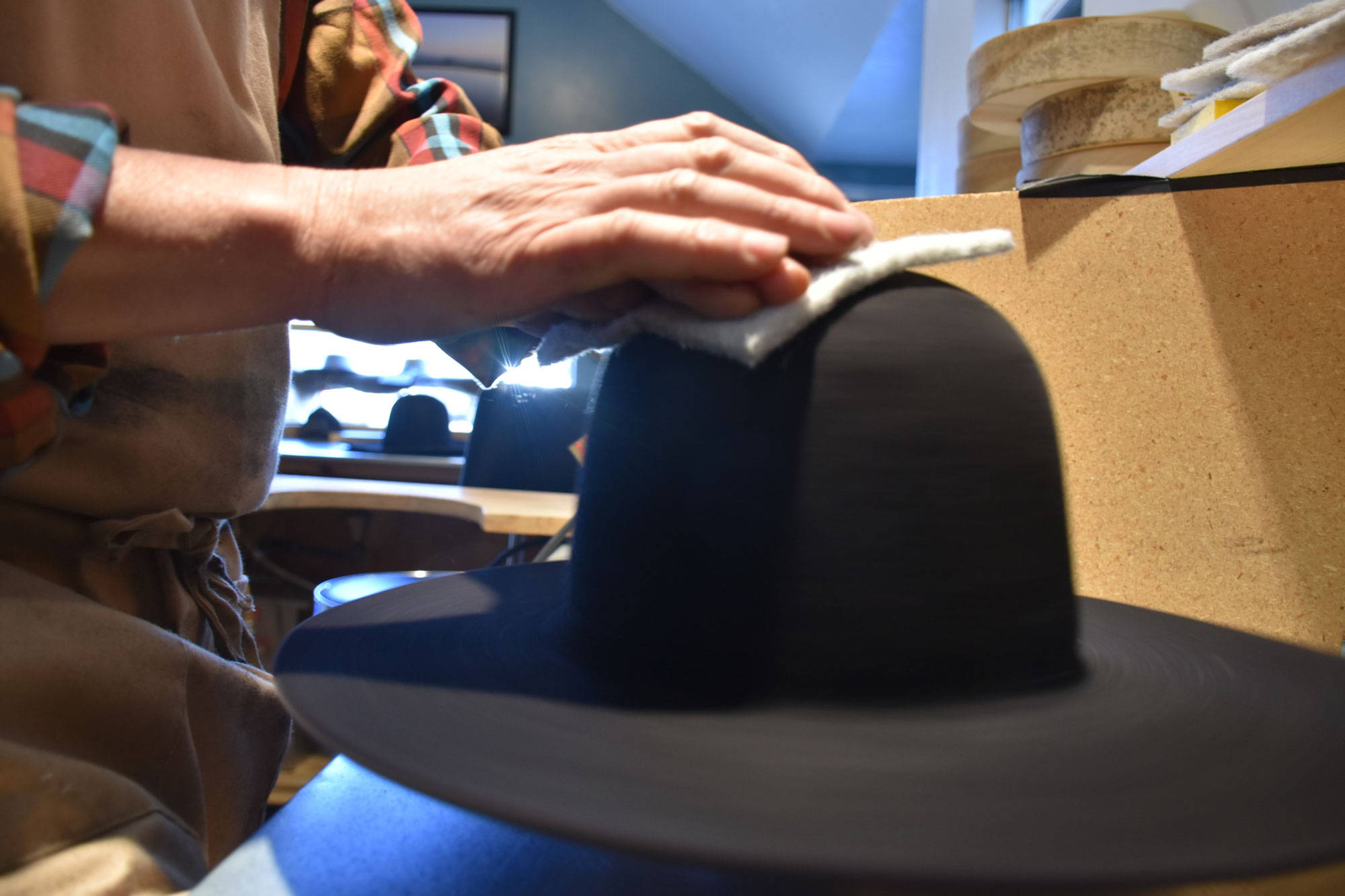 European hare (rabbit) fur is wet-felted, making a super-strong and water-resistant hat. The fur on this custom hat is compact and strong. We call the European hare hat a lifetime hat, lasting most wearers a lifetime! We block, sand, iron and sew and hand steam shape to finish.

Dress Weight or Western Weight?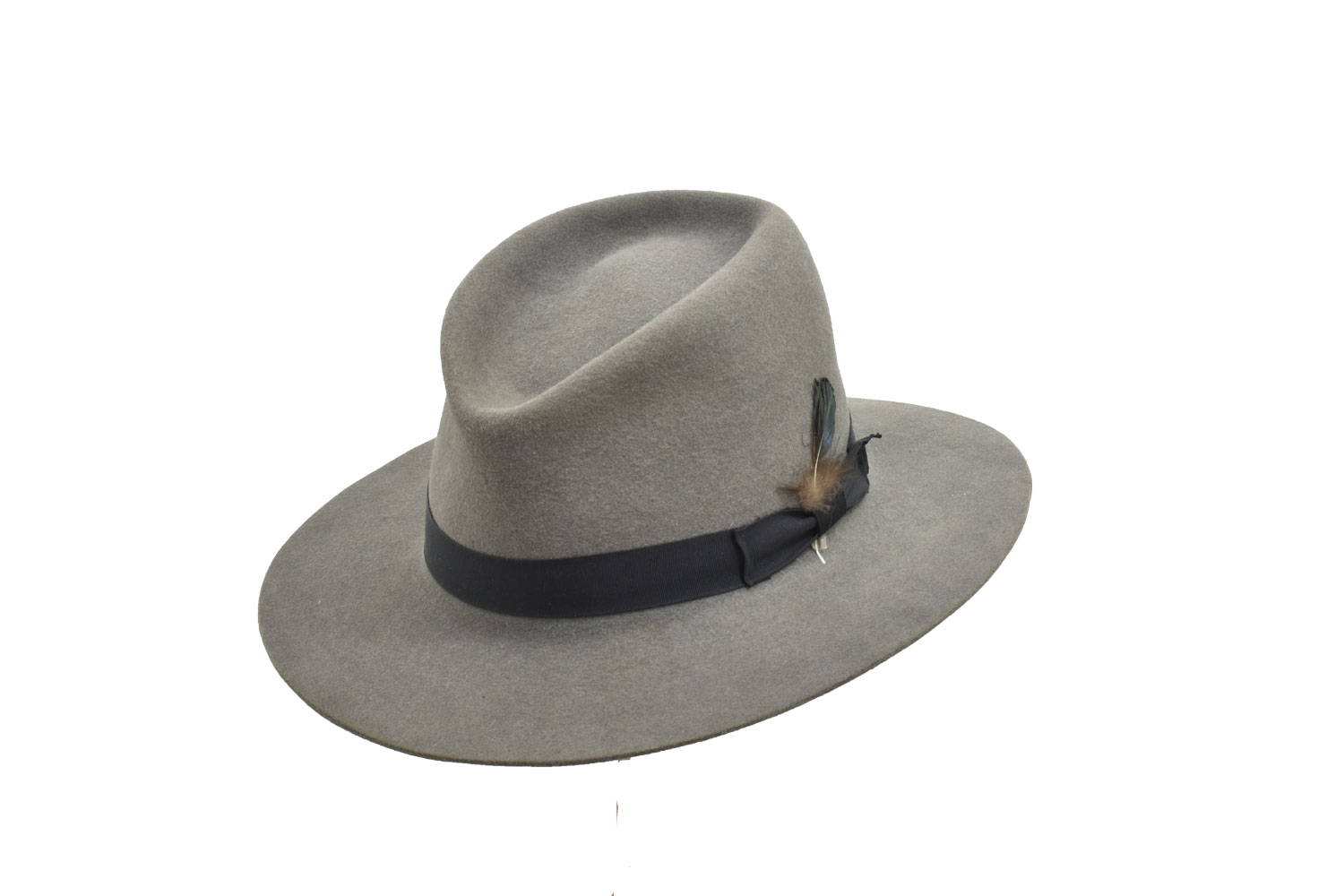 This hat comes in European hare or Pure Beaver. It is very light weight. This weight of hat is typically used to make more fedora/city styles a well as outdoor (think Indiana Jones) styles of hat. On a summer day, this is my go-to (or straw). This is still a great hat for wearing in snow and rain! We carry this hat in several color options - the maximum brim length is 3 1/4 and the brim is better in a scoped or flat. It can have a small cowboy curl if desired.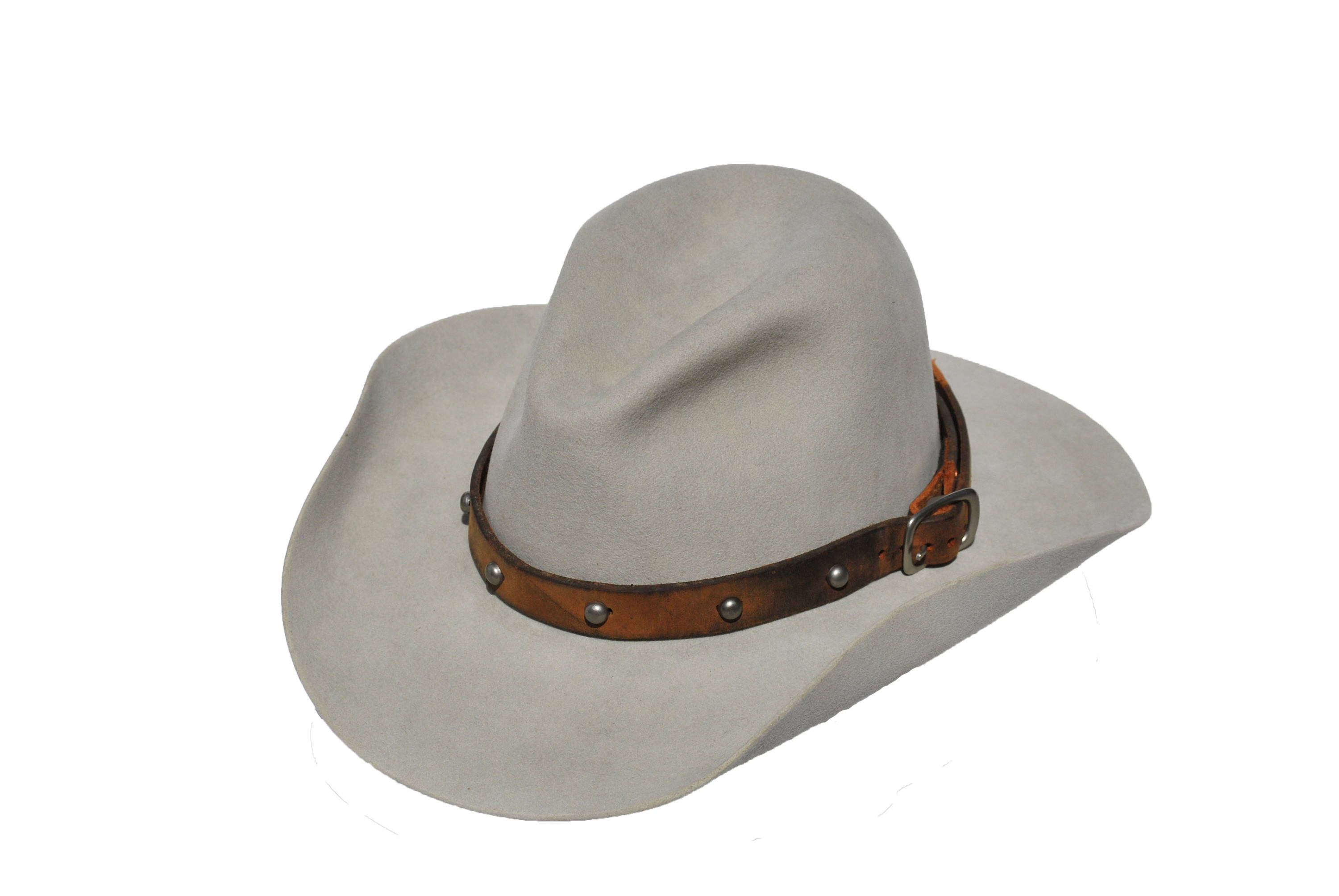 This custom hat is much stiffer and heavier. A perfect hat to wear and use while working or something that will go through the elements. Just think - it's what the cowboys wear!! The brim can be up to 4 inches or at times even more, you can cowboy curl, flatten (bolero type) or scope. If you are looking for a heavy strong, stiff hat, this is exactly what you are looking for.

Hat Color Choices
*Don't see a color you want, we do have special order color choices, make sure and ask! We also have navy, whiskey, white beaver, yellow, and royal blue - by special request.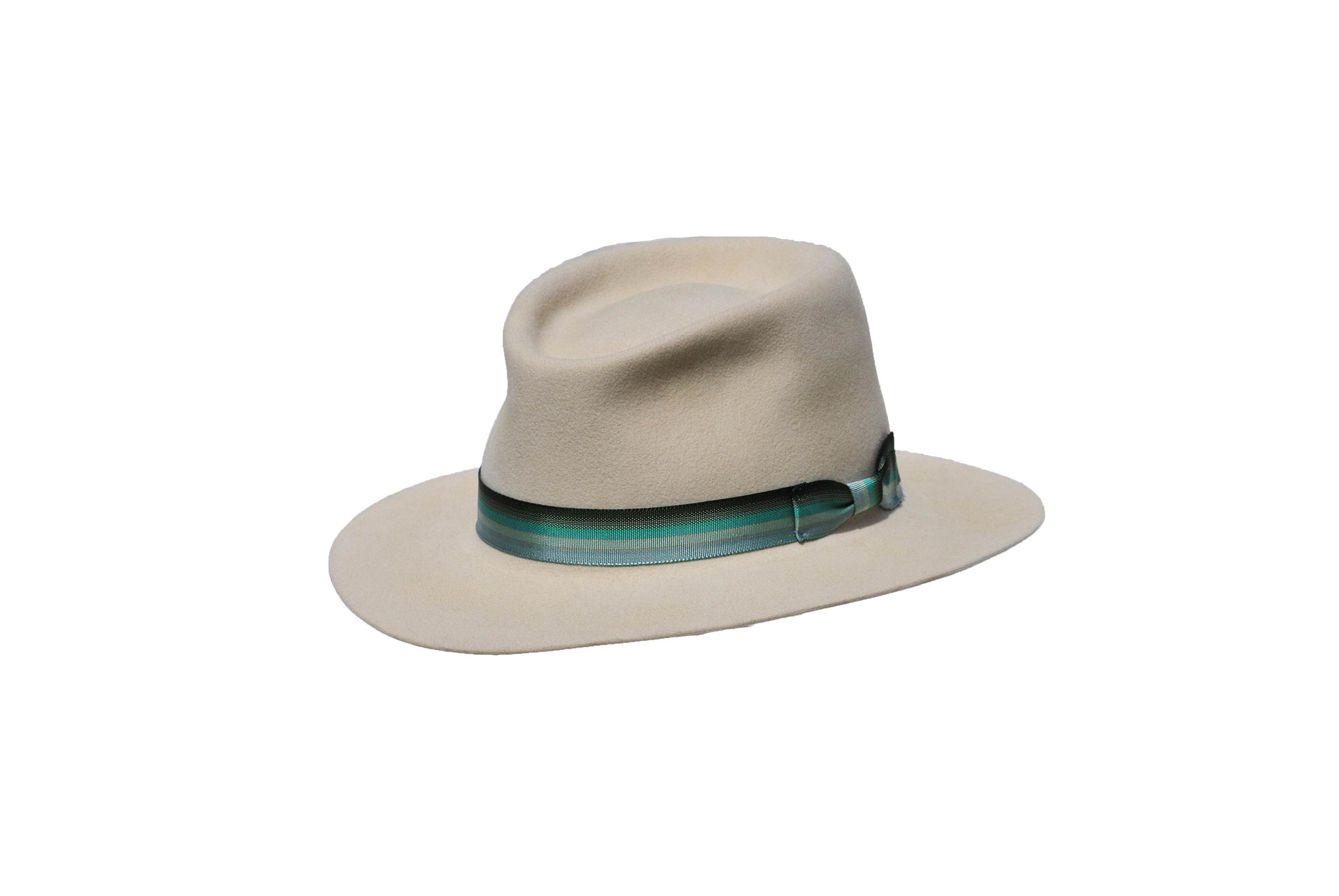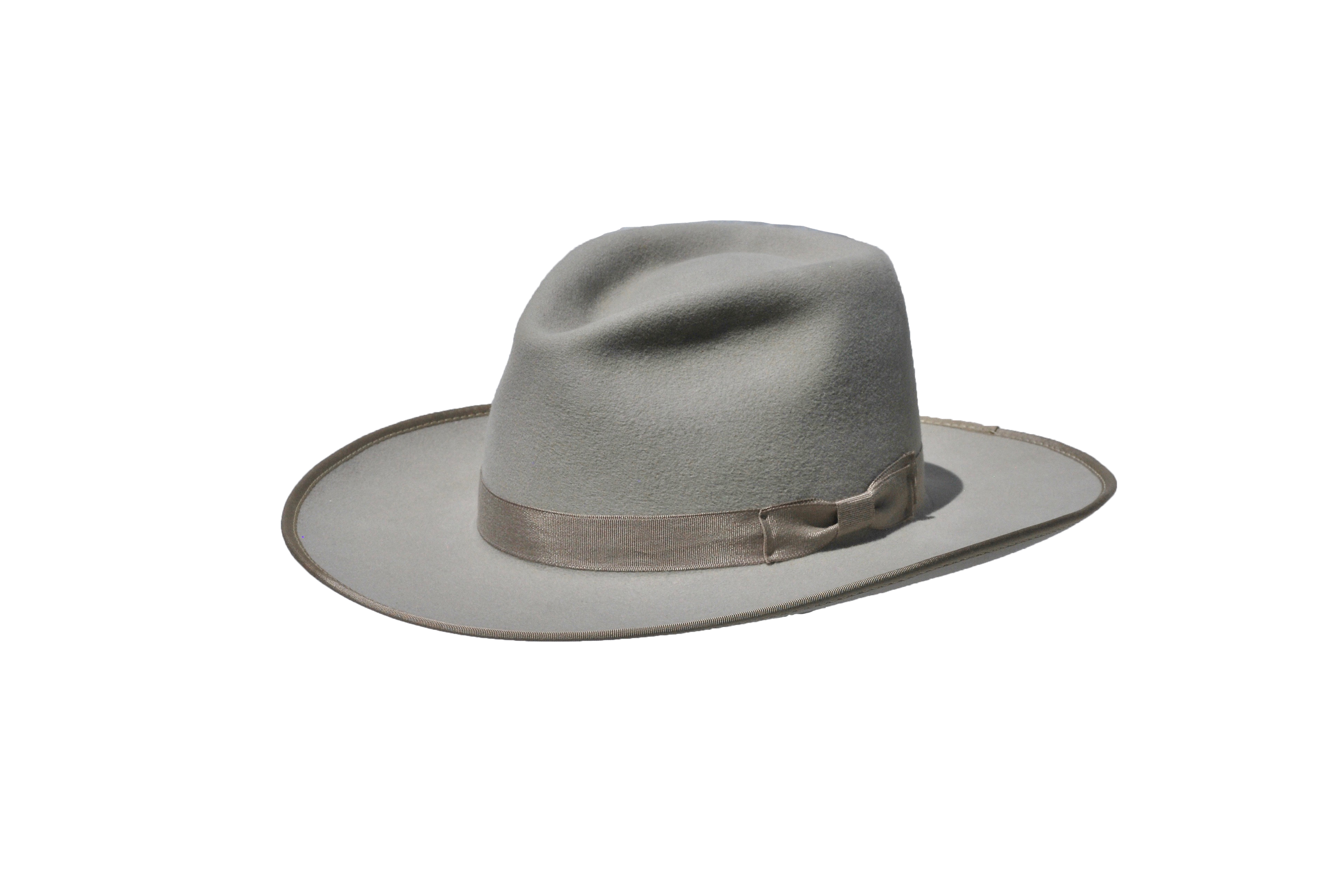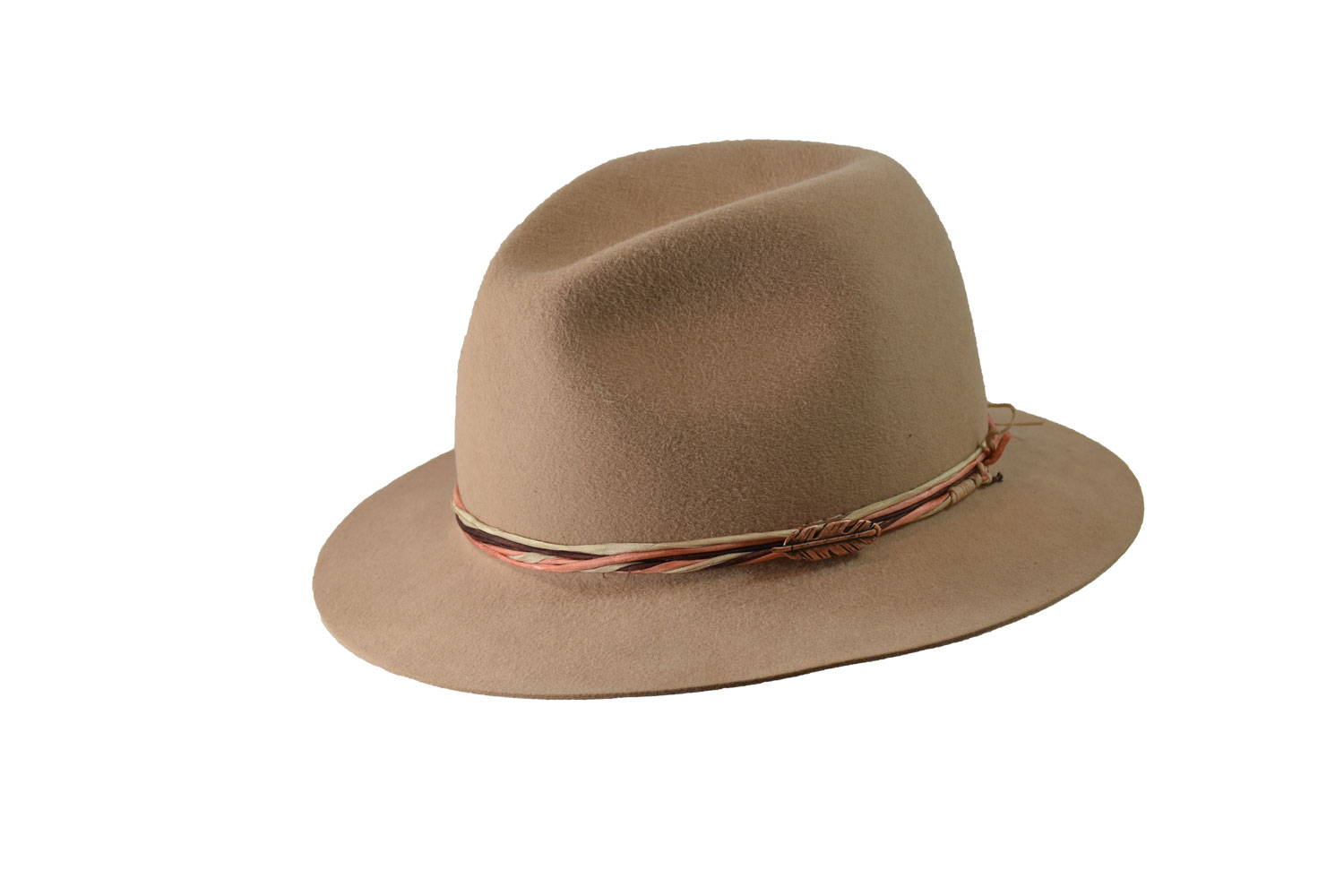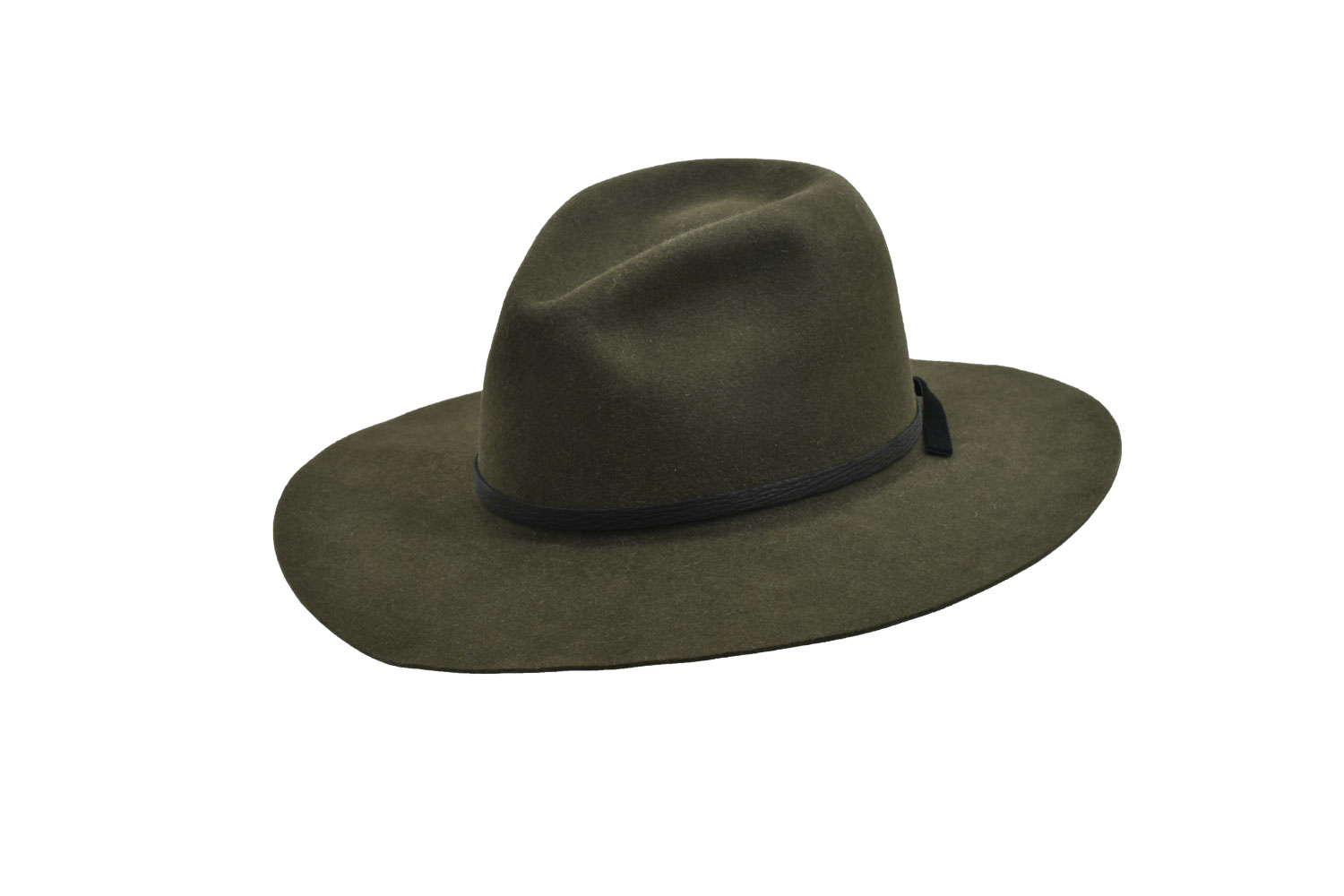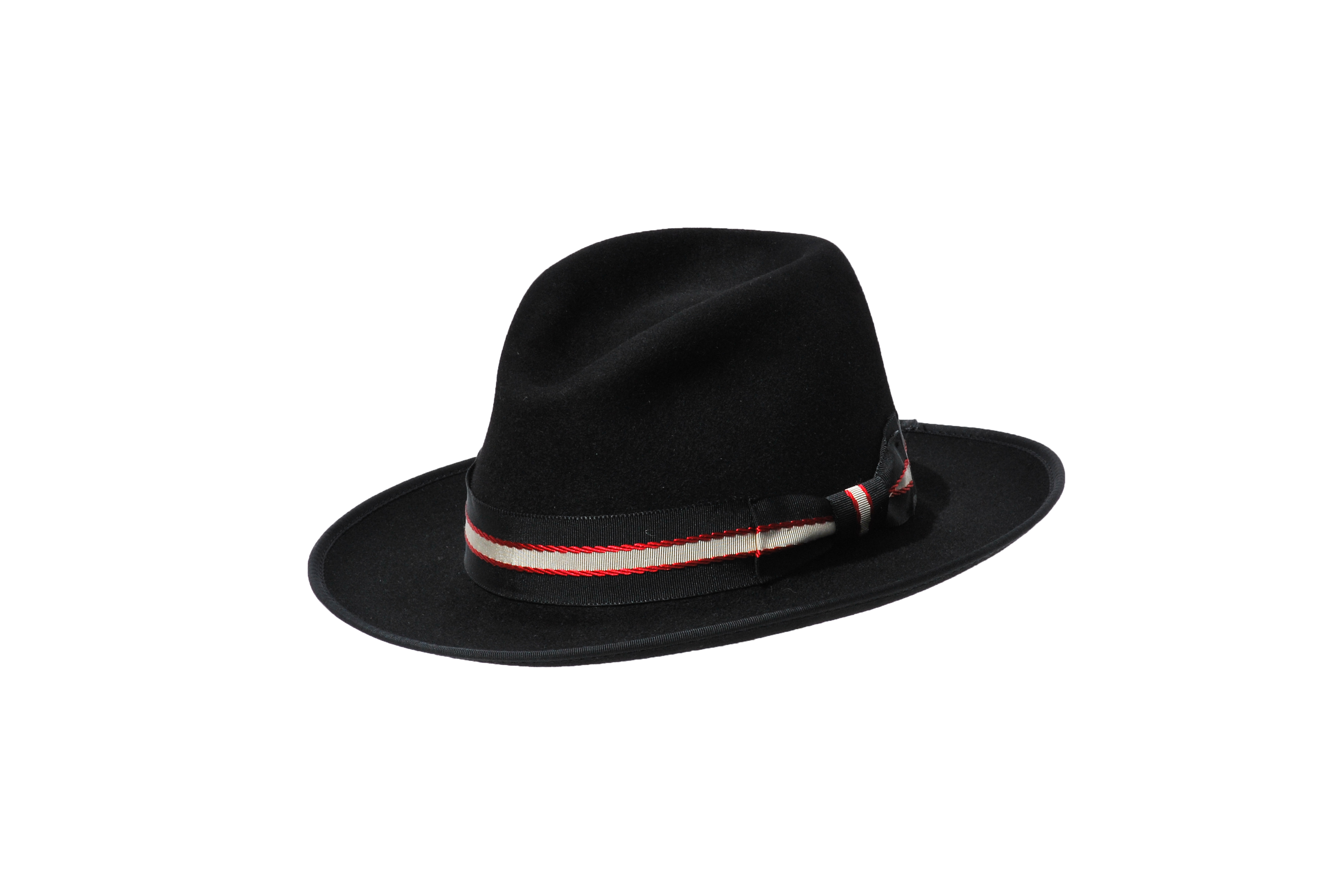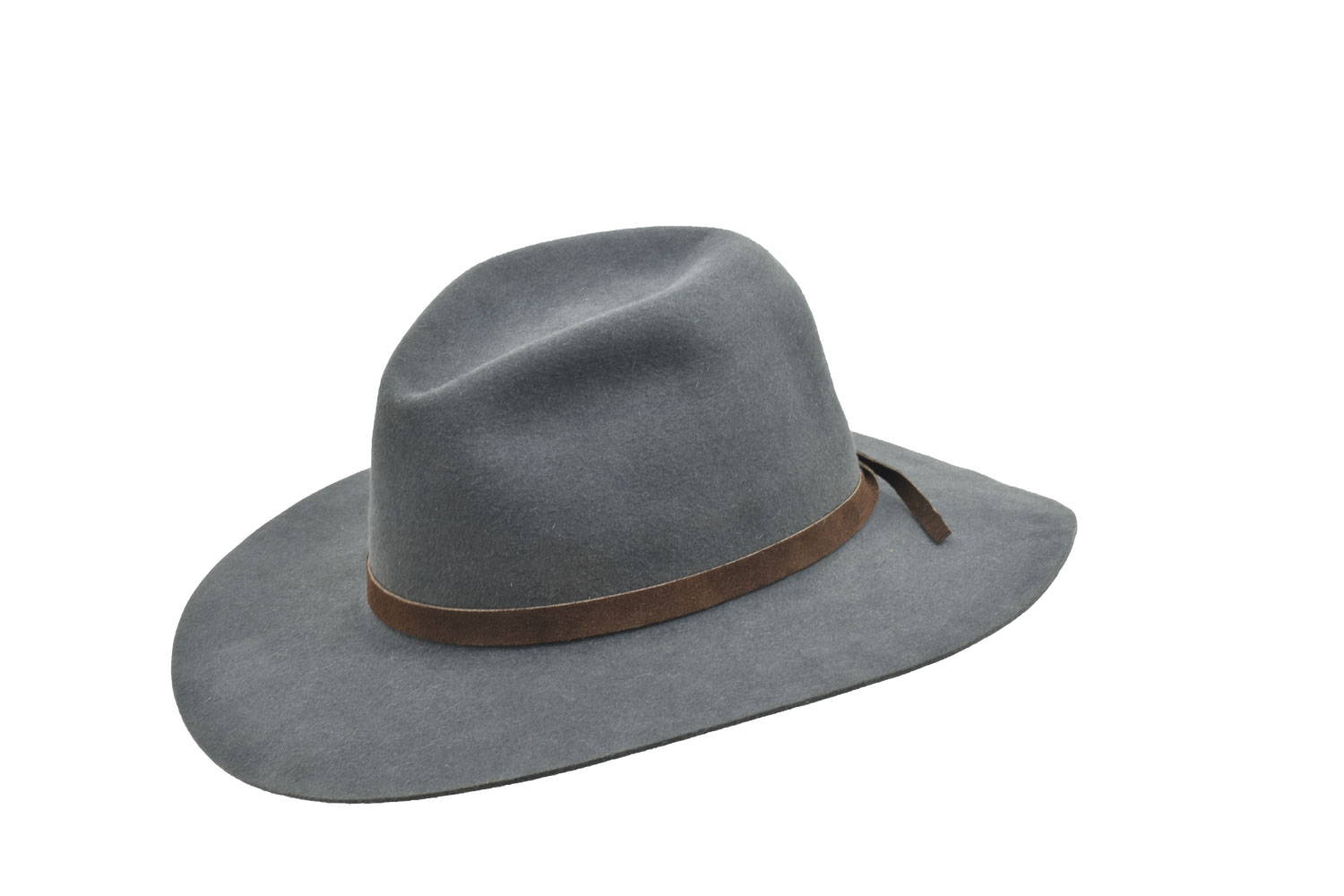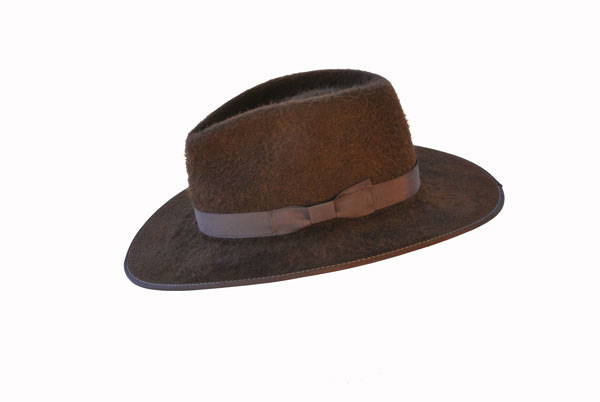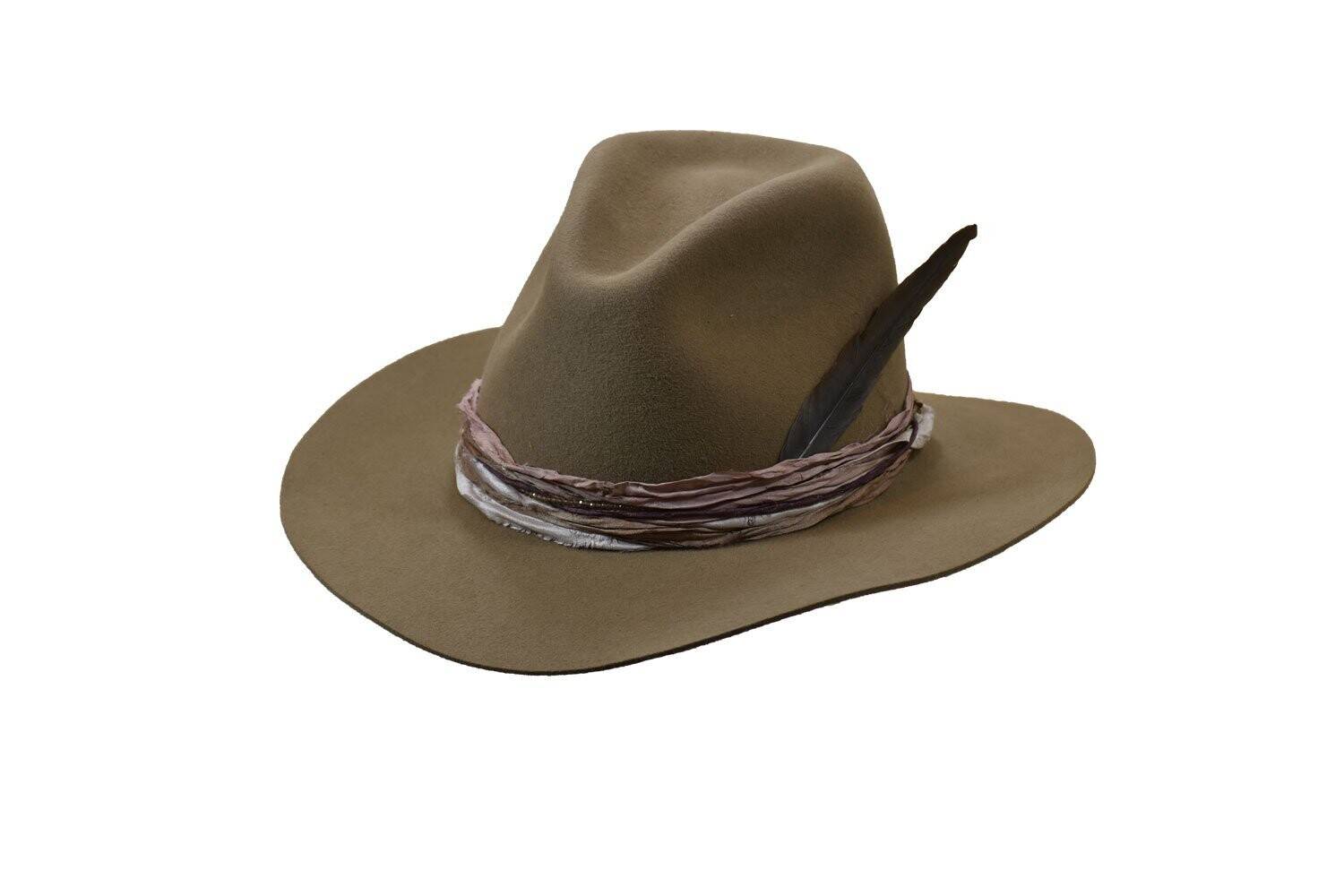 Whiskey (Western Beaver Only)

Carbon Gray (Western Beaver Only)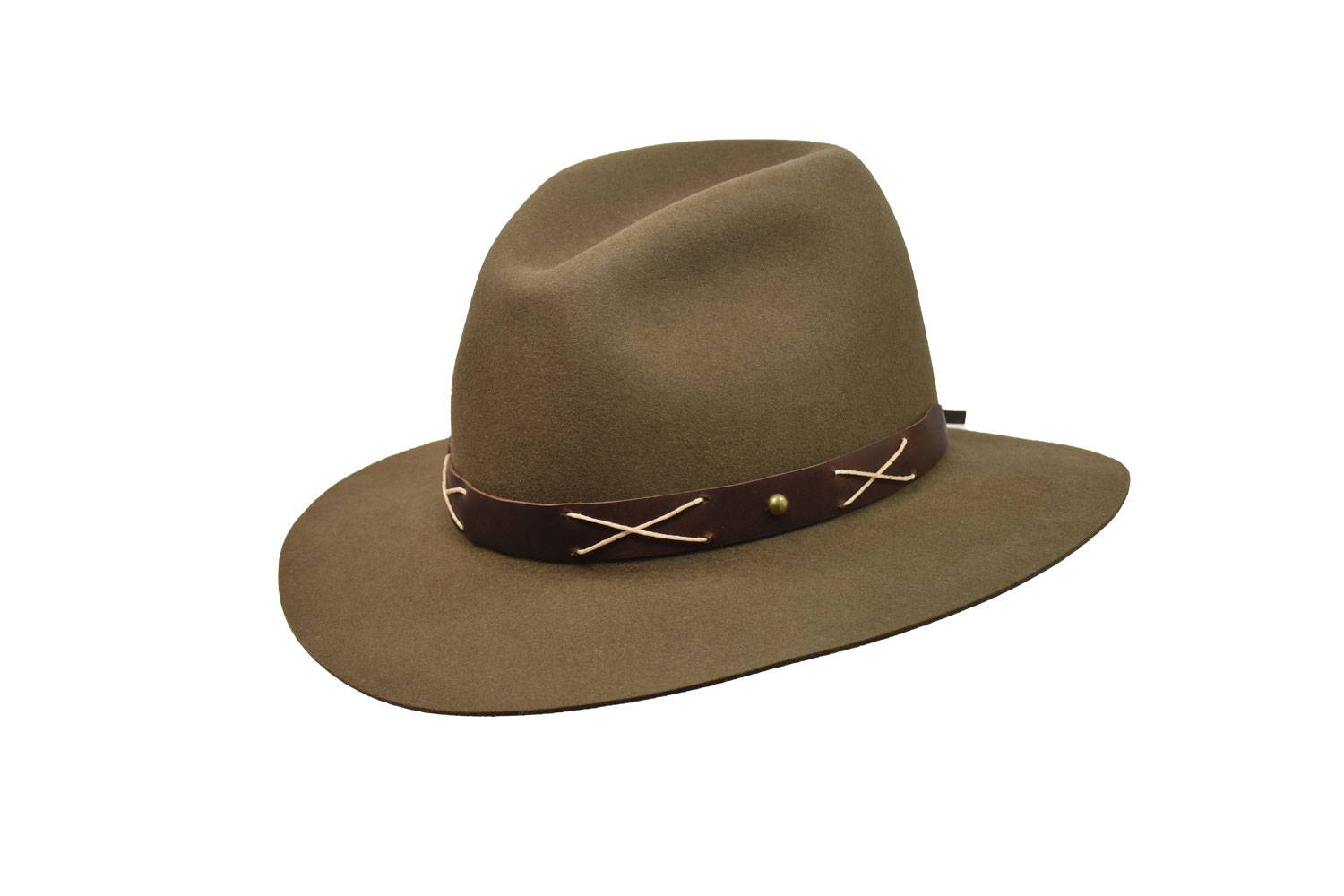 Natural (only in Pure Beaver)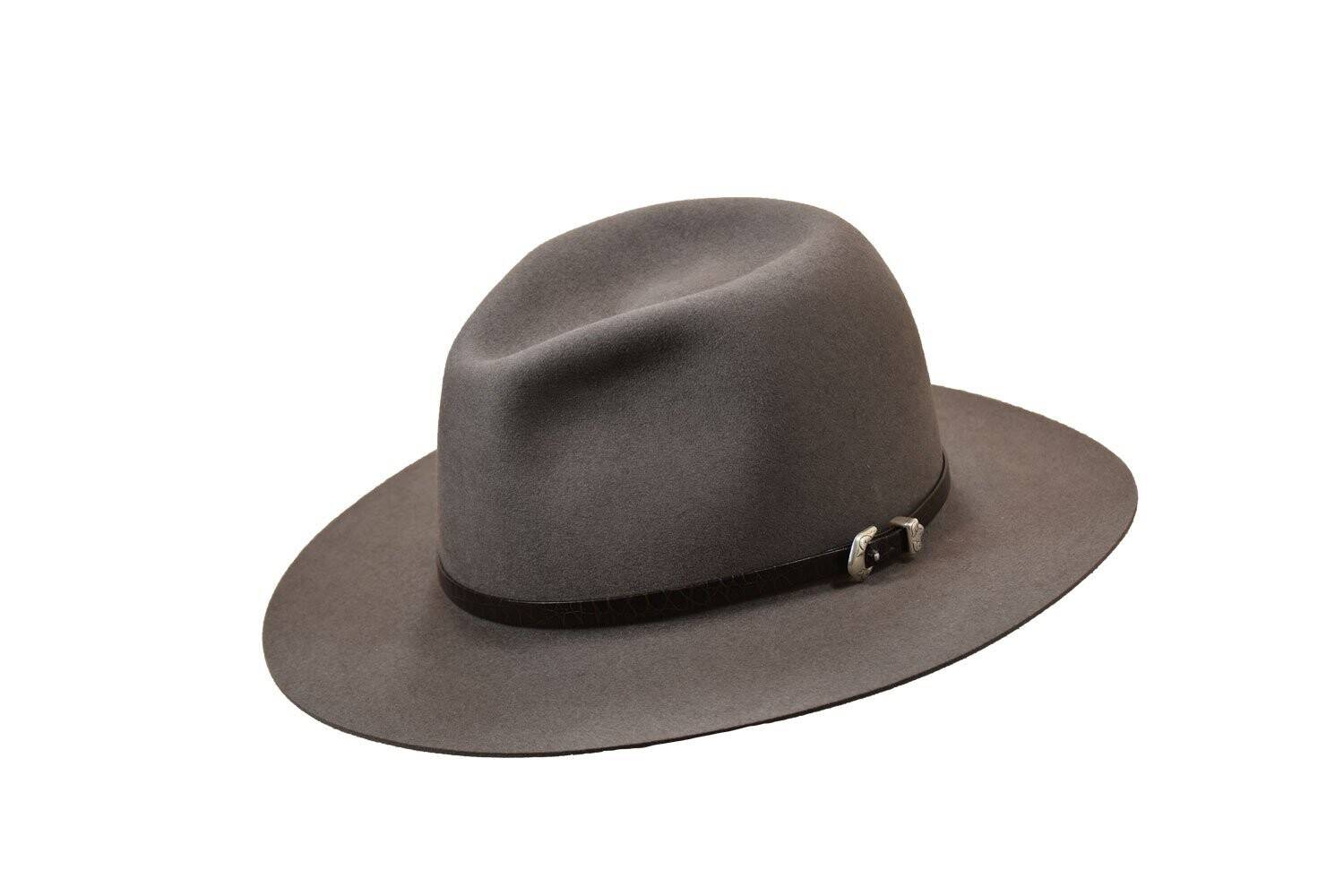 Crown Shapes
*We hand shape every single hat we make - we do not use machines or shaped blocks - this gives us a ton of flexibility on our shapes and truly makes our hats one-of-a kind! Don't see a crown shape you want? Send us a picture, we can pretty much duplicate any shape. We make many variations between these including single creases, 4 crease and many more!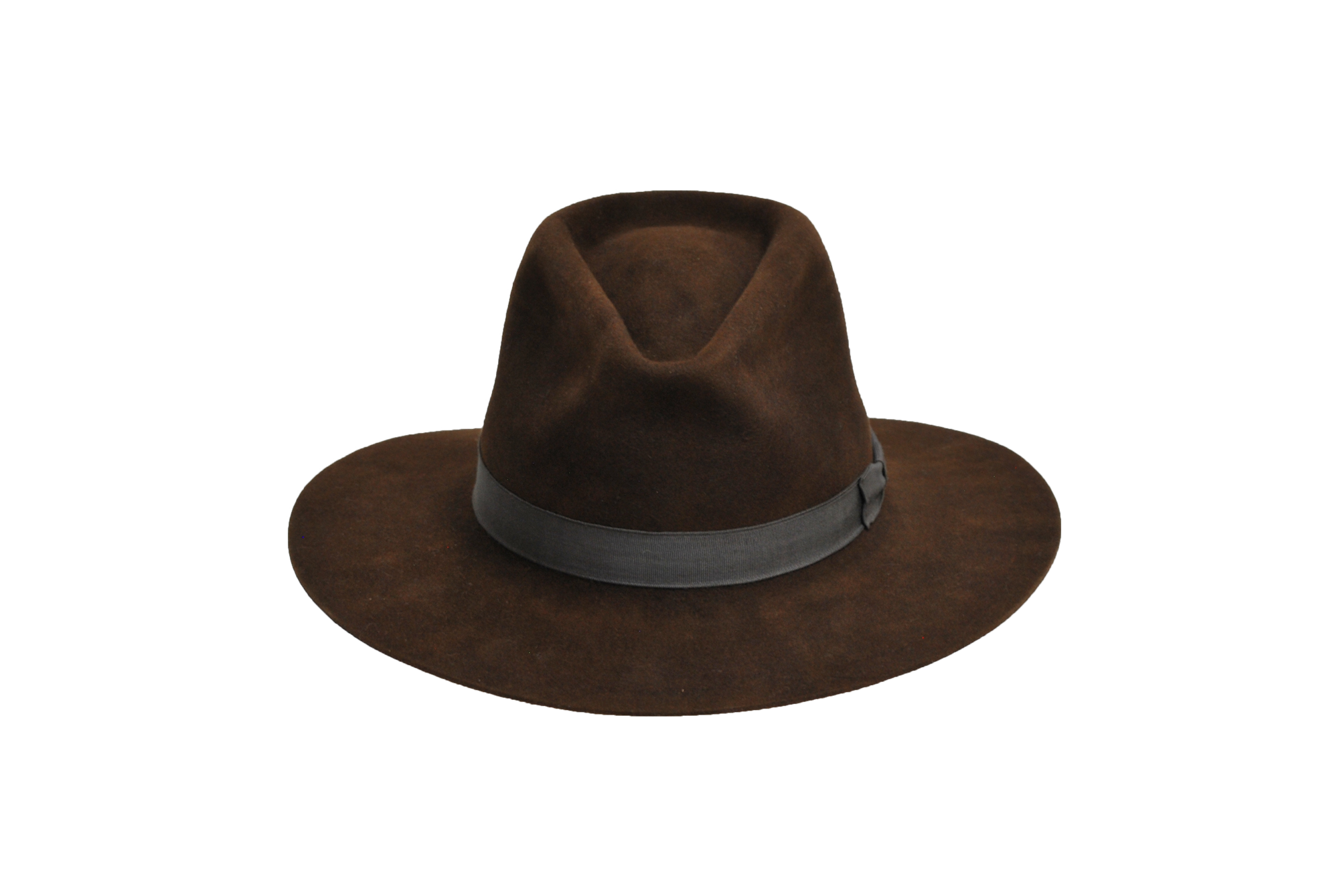 Our number 1 shape - Notice the tear drop shape on the top of the hat. The fedora shape is used with dress hats and outdoor hats as well as "teardrop" on our Western hats.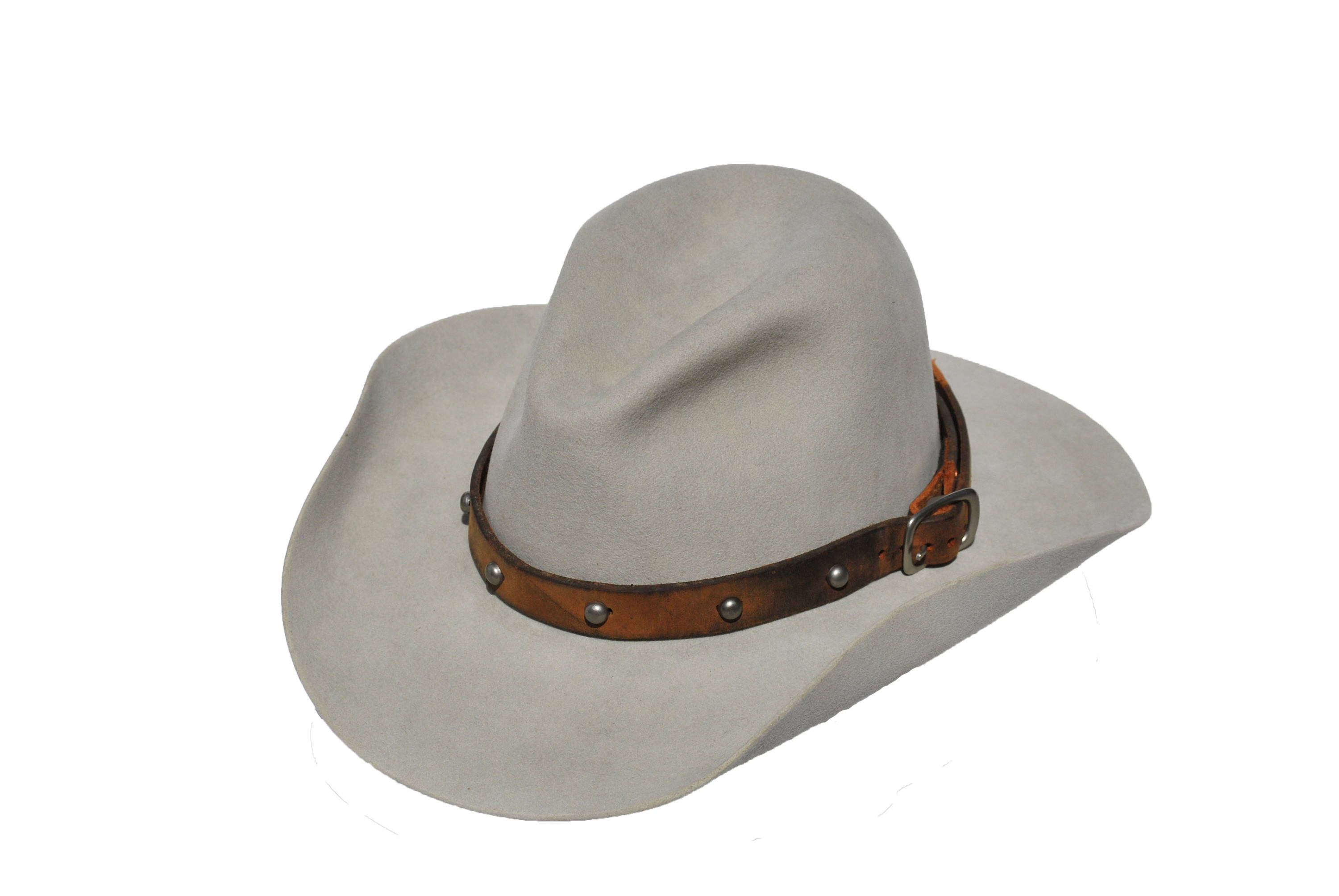 Our runner up shape! The Gus crown is named after Gus from the Lonesome Dove. A very classic Cowboy shape, lower up front with a single crease down the middle and rounded in the back.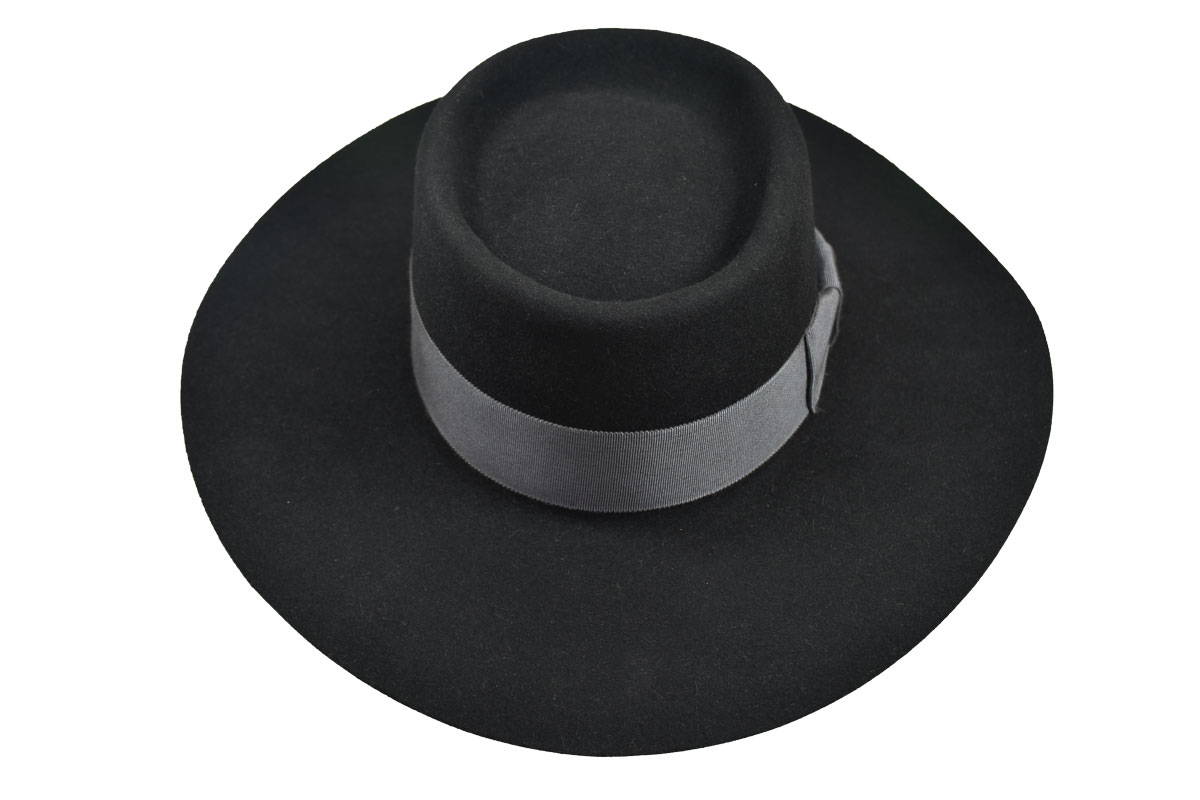 Some call this a bolero, some call this the gunfighter - Georgio O'keefe made this style popular on one hand, and Clint Eastwood did on the other!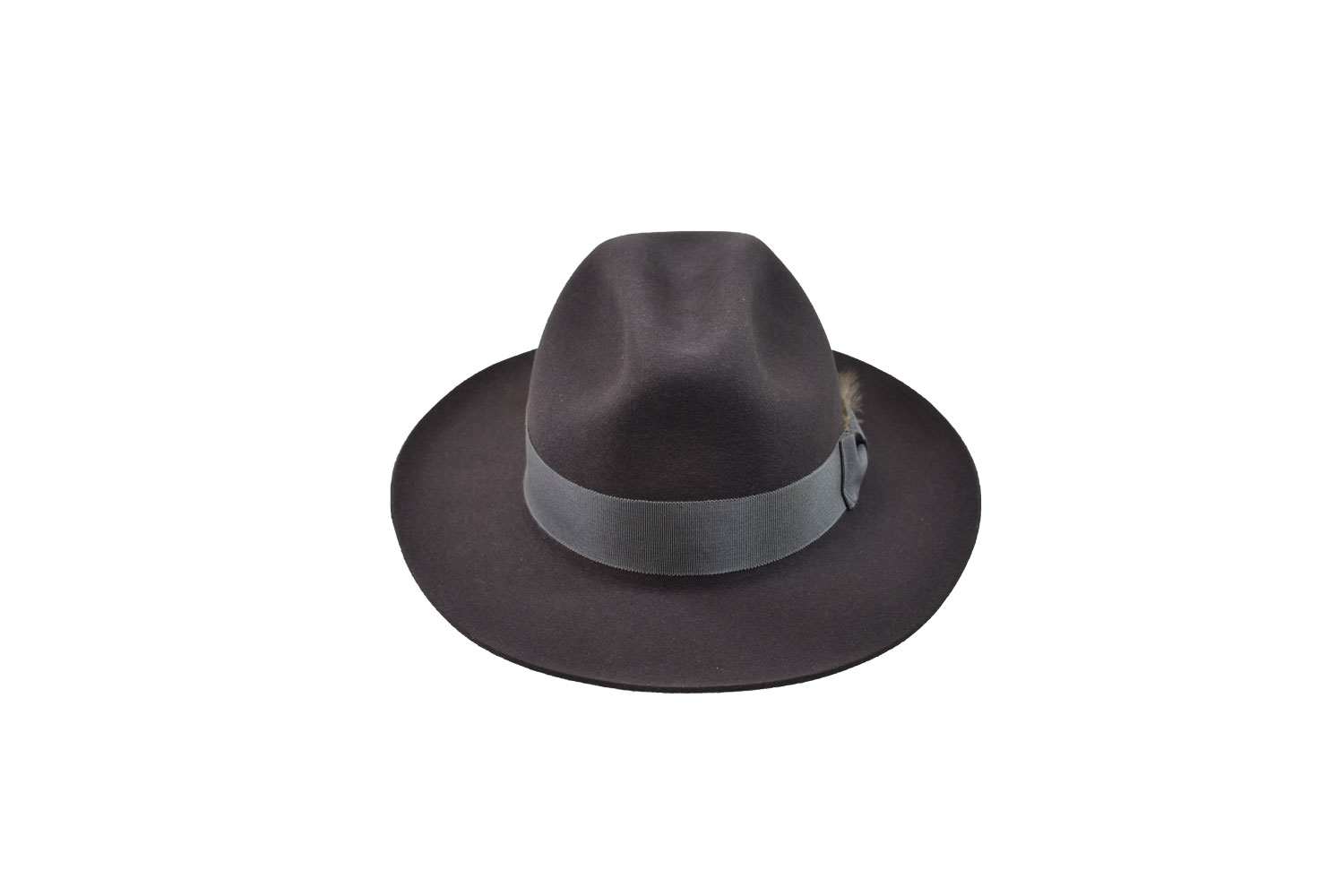 Canyon for a Western Hat or LBJ Canyon for a dress hat - this crown is stylistic in shape with a "canyon" going down the center. This is a classic western hat or a fantastic LBJ!

Brims
*We hand shape every single hat we make. We do not use machines or shaped blocks. This gives us a ton of flexibility on our shapes and truly makes our hats one-of-a kind! Large-brim or short-brim options are available.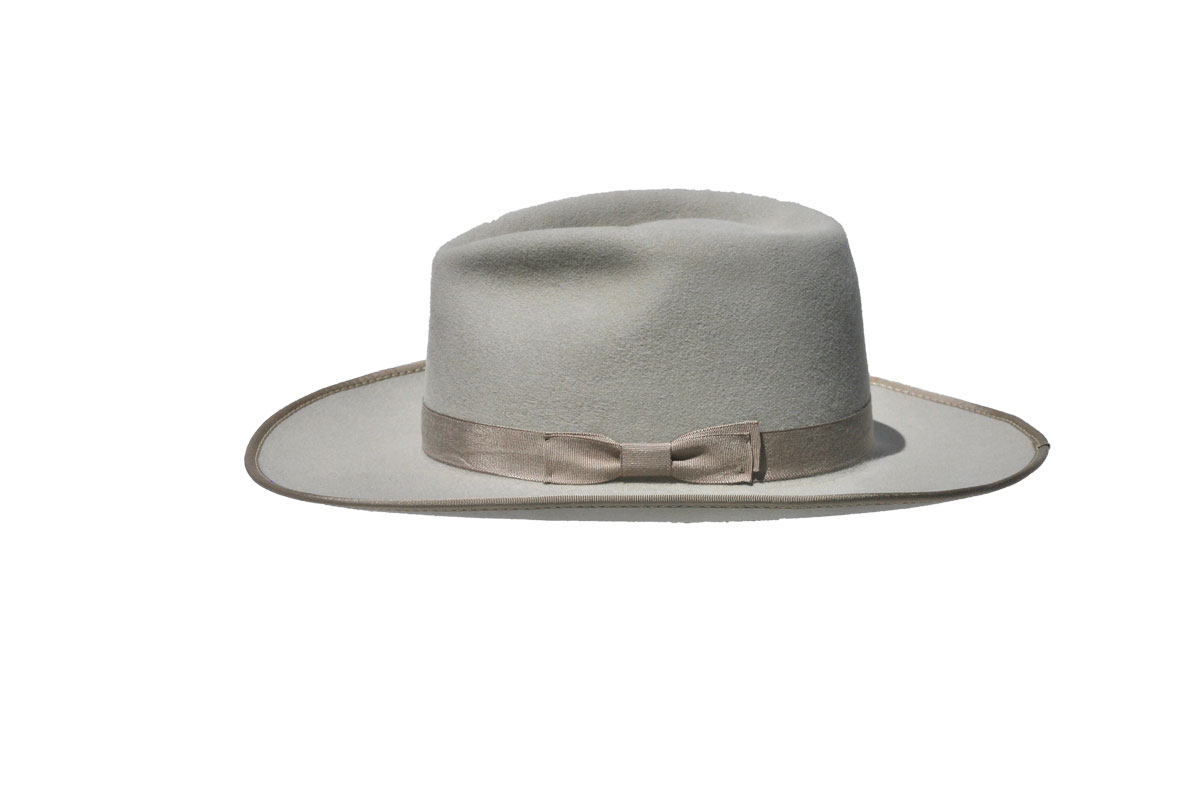 This brim is completely even and flat - you can lay it on a table and it will be completely flat.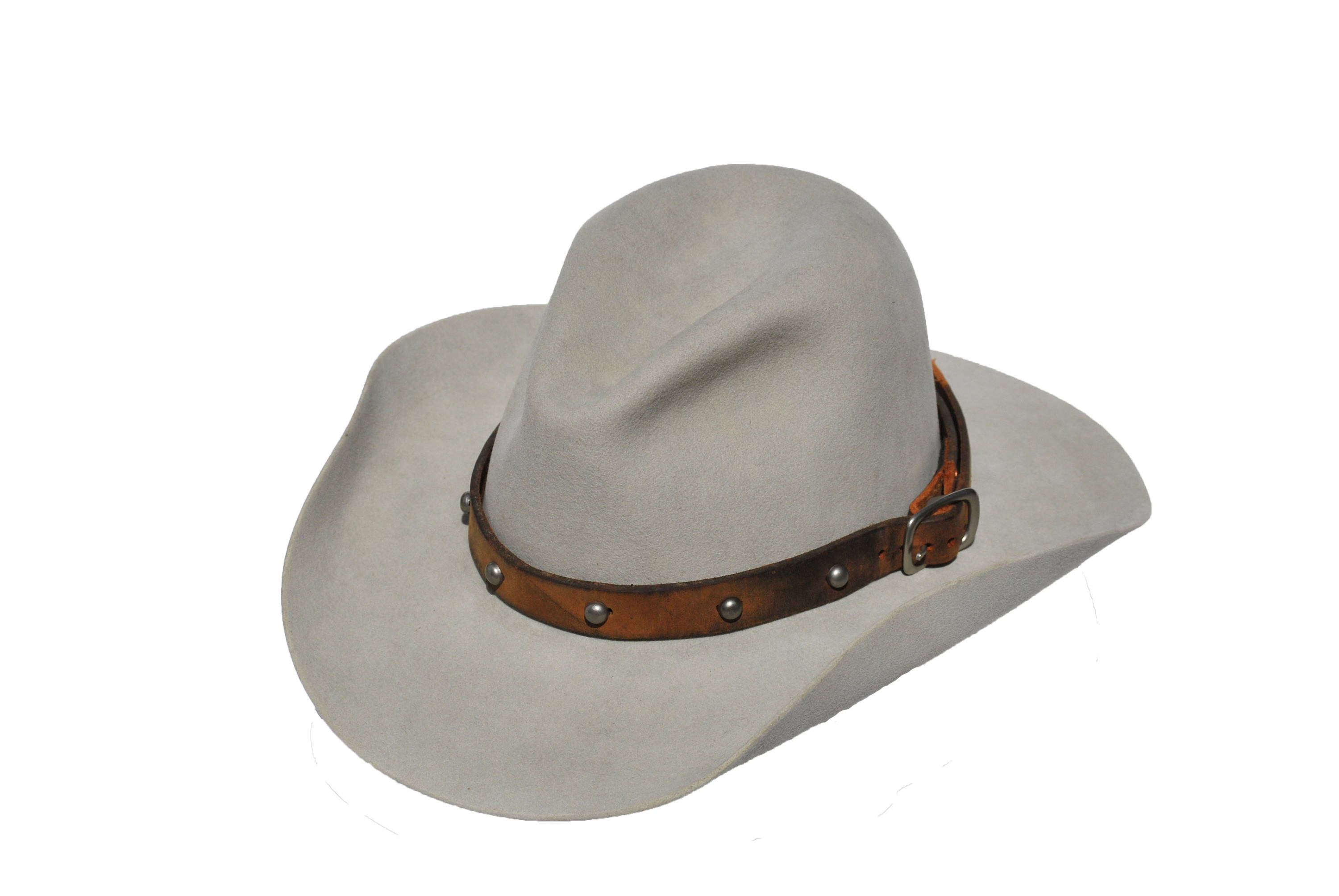 Cowboy curl gives this look a super Western. Want to truly be a part of the west? This style is it!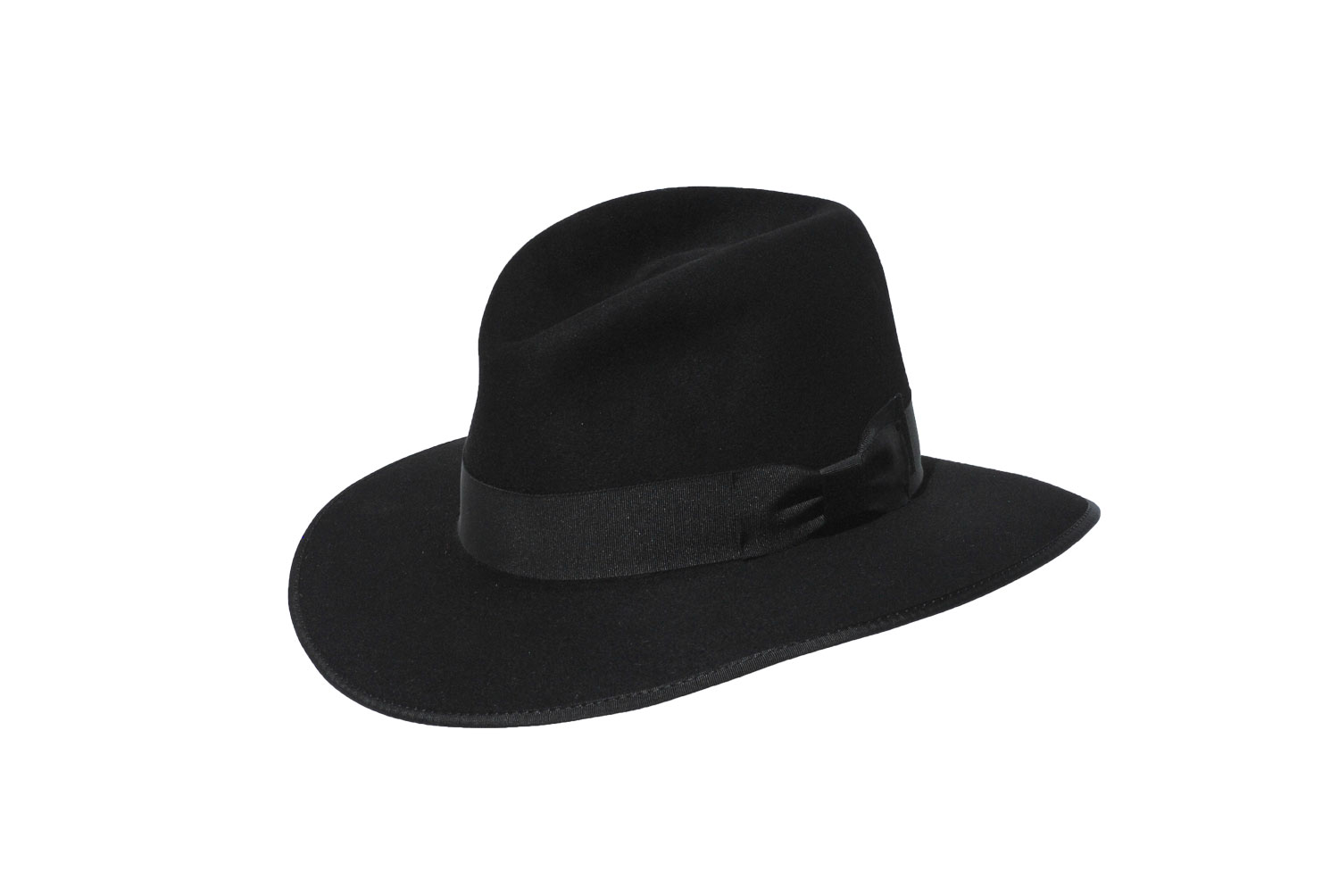 Front and Back are tipped giving it a scope look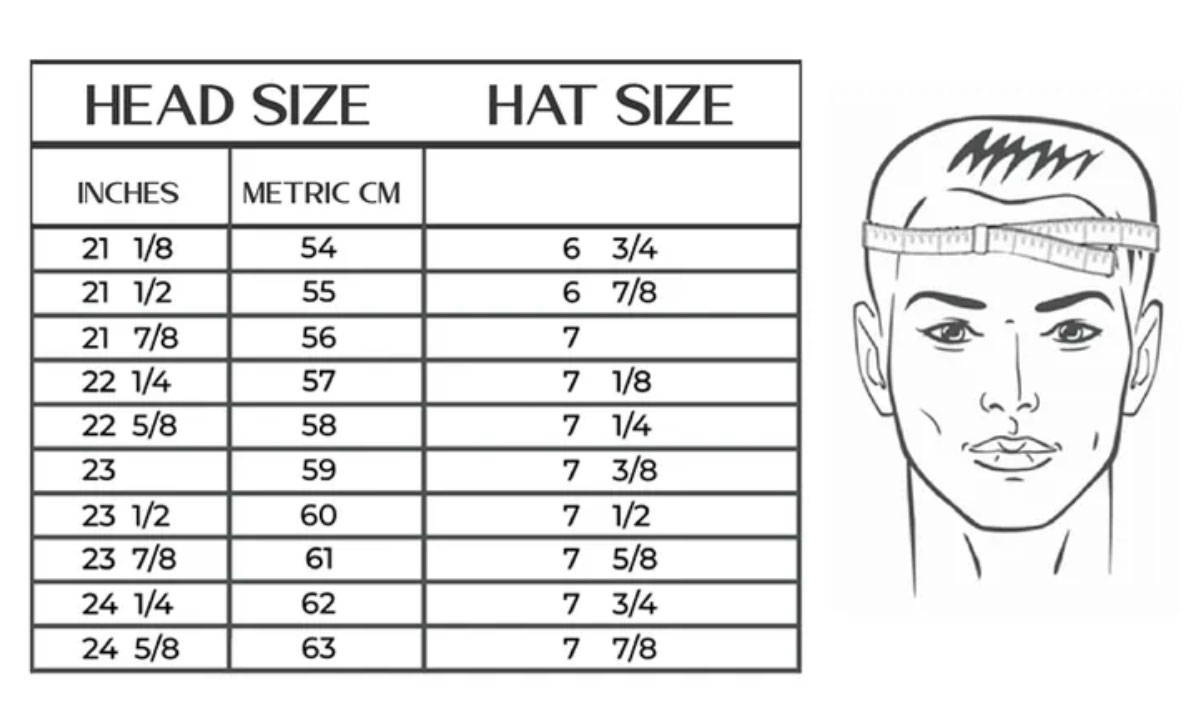 To start customizing your hat, place a measuring tape around your head about 1/8″ above your ear, across the mid-forehead, completely circling your head. Hold the tape firmly, but not too tightly. Basically, you need to measure your head exactly where the hat will sit.
Choose your material, color, and size; then
buy your hat. Next, we customize even more!
All we need to get started is color and material chosen, then we can customize crown shapes, brim sizes, brim shapes, and trim - see all the details below. This step happens once the purchase has been made!
Custom Western Hat Design Styles

Take a look at some ideas and styles and order your custom hat.
Ready to Custom Design Your Own Hat?

Fill Out the Form Below to Set Up a Consultation