Hand-Crafted - Quality Hats
We are artisan hat-makers. We make hats one at a time - taking hours to make just one. We love that our hats protect the wearer from the elements especially skin cancer, give them amazing fashionable style, and last a lifetime. This is Slow Fashion...
Meet our artists below!
Charlie- Lead Hat Maker - Owner
A true seeker of life, Charlie has owned one of the first snowboard shops in Colorado (back in the 80's), where his passion for snowboarding and mountains has never ceased. He's built his own off-grid home in Chile, owned a restaurant in Argentina, Brewed Belgian style beer, also in Argentina and traveled and lived abroad extensively. Father of two lovely young daughters and husband. He loves to work with his hands and create timeless pieces of functional art and always enjoys trying new things. He's spent hours designing and creating not only True West Hats but also most of the equipment needed to make them. One of his greatest joys is when our customers find that perfect hat and knowing that they will wear and enjoy it for many years to come.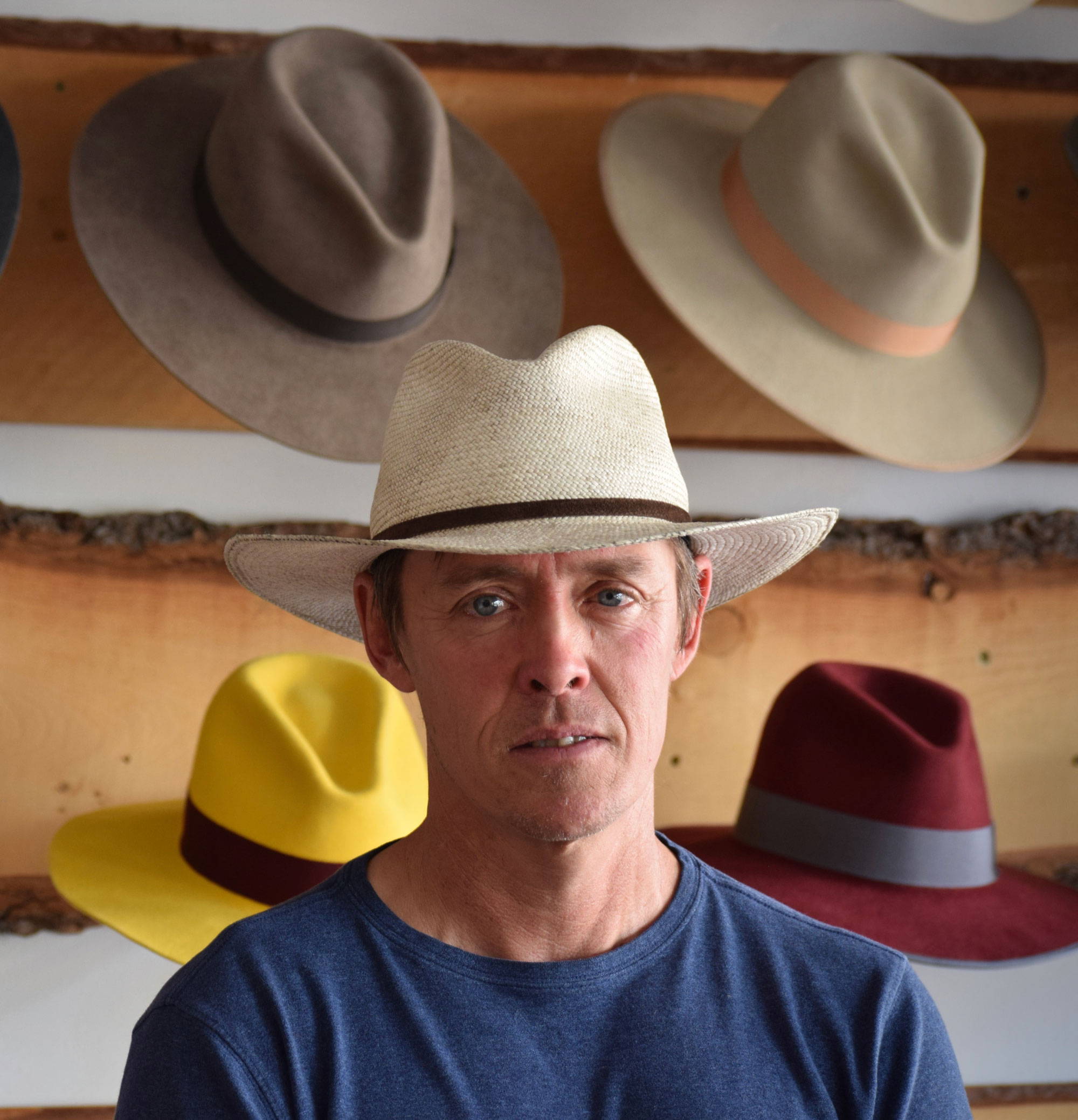 All star high school athlete, anthropologist and major fund raiser for national charities, April's life experience has been very diverse. Always searching for a challenge, she left her big city corporate life for the mountains of Colorado and never looked back. A true practitioner of slow tourism she has lived in Chile, Argentina and Mexico. She could tell you anything from what its like to open and operate a business to the experience of giving birth in a foreign country. Having one daughter in Argentina and one in Mexico. Whether it's that final touch or hand dying silk , her eye for detail and practical sense of style is reflected in every True West Hat.
Her skills in web design, marketing and administration perfectly balances the skills of her husband Charlie. Together they have created a true family business.